If you need any kind of appliance repair service call us for fast service.
No matter if you have installed a new integrated or free-standing dishwasher, you expect from it to serve you 10+ years without breaking down. Truth is entirely different – these types of appliances are quite complicated pieces of equipment, and as time goes by, any inside moving component is susceptible to damage from wear and tear. Depending on the type of fault your dishwasher has, the repair work may require specific expertise and qualifications. We provide services for all brands Like Whirlpool, Kitchenaid, Kenmore, GE, Bosh, Frigidaire, Amana, Maytag.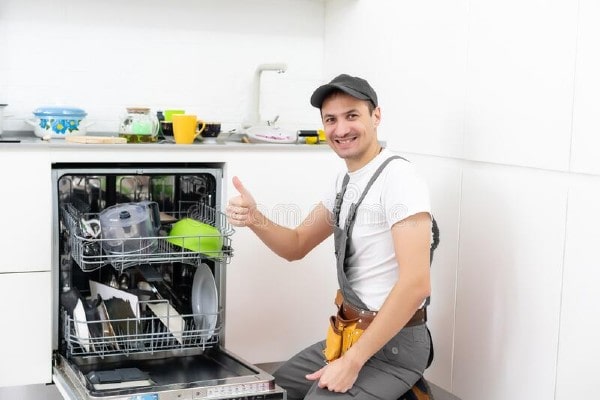 We have experience and expert team for dishwasher repair, who will do everything possible to fix your appliance on the same day. They are well-familiar with all dish washing machine models and a range of brands, including Bosch, Siemens, Neff, Beko, Miele, Hotpoint, and more! Whenever you need emergency repairs,
affordable house cleaning options
or a routine check-up, we'll send a City & Guilds-certified specialist to get your appliance fully operational, and your dishes spotless and cupboard-ready again!