Whirlpool Dishwasher Repair Services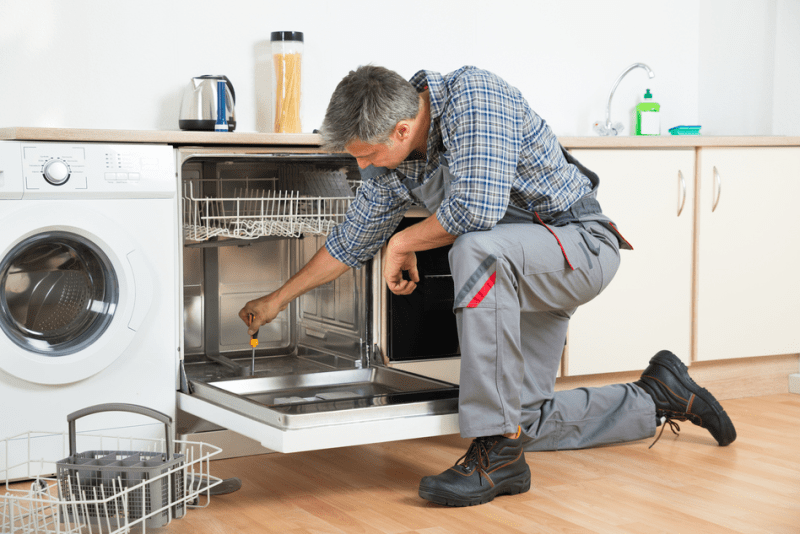 The Whirlpool Corporation is a multinational manufacturer and marketer of home appliances, headquartered in Benton Charter Township, Michigan, United States.
Whirlpool Dishwasher Troubleshooting and Problems
As with pretty much any dishwasher, Whirlpool dishwashers will indicate any detected faults via the display on the control panel. These faults should be used as a guide to the symptoms rather than the fault itself, but good give a good indication of where the problem lies.The most common displayed faults and what they mean are –
F1 error code – The dishwasher has detected a temperature problem, either too hot or too cold. This error is most likely caused by a faulty temperature sensor (sometimes referred to as an NTC) or possibly the heating element.
F2 error code – A water leak, which if detected will stop water from entering the dishwasher via the inlet valve. You will probably experience the dishwasher not filling properly during a cycle. Possibly caused by a faulty water level indicator, you can also try cleaning the filters and drain if you notice a lot of standing water remaining in the dishwasher basin.
F3 error code – The heat cycle is malfunctioning and failing to get water up to temperature. Could be a similar problem to the F1 error code or possibly a faulty PCB.
F4 error code – Similar to F2 but this time the dishwasher is specifically detecting a drainage fault. The drain pump might be malfunctioning but again, cleaning the filters and unblocking the drain might help solve the problem and is a good troubleshooting measure.
F6 error code – The dishwasher can't take on water. Check that the water inlet is properly connected, the stop tap valve is open and that water supply is otherwise available to the dishwasher. Also check for kinks or blockages on the water hose.
F8 error code – Water level fault, with some, but not enough, water getting into the dishwasher. To many suds in the dishwasher can confuse the water level indicator into displaying this error, otherwise the water pump might be struggling to maintain water pressure.
Whirlpool Dishwasher Experts
Calling an expert technicians from Clean Appliances Repair is the smart choice to make. Not only we charge by the job instead of an hourly job, we provide an accurate quote before we begin any work. Our technicians have extensive experience in repairing all brands, including GE, Kenmore, Whirpool, and more! See the complete list of appliance brands we repair down below or read on for additional info. Call us to fix your appliance today.