If you need any kind of appliance repair service call us for fast service.
Refrigerator Repair Service Near You. We provide services for all types of Refrigerators like Single Door refrigerators, Double Door refrigerators, Triple Door refrigerators, Side By Side refrigerators, French Door refrigerators, Top Freezer Refrigerators, Bottom Freezer Refrigerator in Washington DC, Maryland, and Virginia. We also provide services for all brands of refrigerators Like Whirlpool, Kitchenaid, Amana, Maytag, Kenmore, Frigidaire, GE. We provide home services for Refrigerator repair on a chargeable basis and we repair your appliance fast!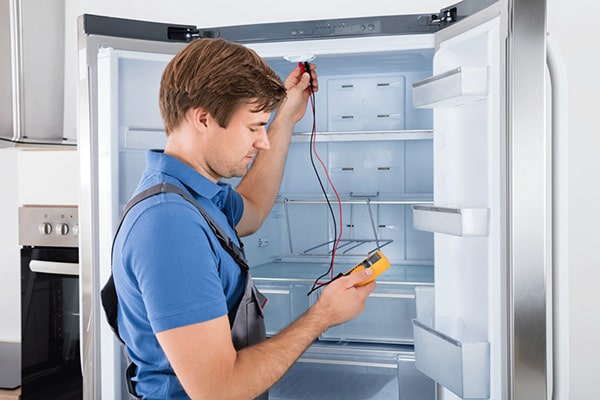 Refrigerators have a lot of moving parts these days, so it's best to leave repairs to the professionals. A profesional
top-rated cleaning companies
for refrigerator repair service near you can help fix a variety of issues including noisy operation, door sweating, lack of water or ice, leaking, and temperature problems. Get Our Service and leave your problem to our experts they are ready to tackle your problems.