Frigidaire Freezer Repair Services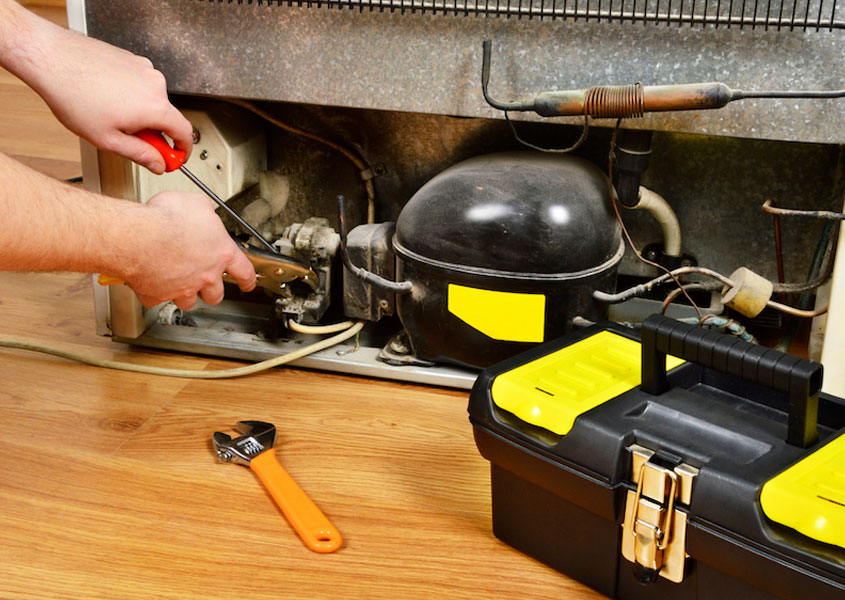 Frigidaire Appliance Company is the US consumer and commercial home appliances brand subsidiary of European parent company Electrolux.
Frigidaire Freezer Troubleshooting and Problems
Sounds of the Freezer
The Frigidaire upright freezer makes a lot of noise just sitting there, from clicking and sizzling noises to gurgling and rushing sounds. They may sound different in the night or the day. Troubleshooting odd sounds can help you to find out if there truly are any other issues.
A freezer will often make knocking, groaning or popping sounds under normal conditions. This is due to the compressor and other parts cooling down or ice falling from the trays, according to GE Appliances. However, if it is making a whirring or loud humming noise, then there may be a problem with the fan motor or blades. A damaged motor will eventually cause the freezer interior temperature to rise.
Troubleshooting Frigidaire Ice Maker
Troubleshooting why the appliance lights are blinking can narrow down the problem and save time and money. After troubleshooting common issues that require a reset, the blinking lights on the Frigidaire freezer should cease to pulse. If your Frigidaire upright freezer has an ice maker, there are a few things that can cause it to malfunction.
A helpful place to find a list of Frigidaire freezer troubleshooting is in the manual. According to Frigidaire, the lights may blink if the ice maker is jammed with ice. Frigidaire recommends removing ice that has collected on the ejector arm with a plastic utensil.
To reset the ice maker in the Frigidaire upright freezer, simply turn the machine off, close the door and wait 30 seconds. Open the door and turn the machine on to reset the appliance.
Frigidaire Freezer Experts
Calling an expert technicians from Clean Appliances Repair is the smart choice to make. Not only we charge by the job instead of an hourly job, we provide an accurate quote before we begin any work. Our technicians have extensive experience in repairing all brands, including GE, Kenmore, Whirpool, and more! See the complete list of appliance brands we repair down below or read on for additional info. Call us to fix your appliance today.