GE Freezer Repair Services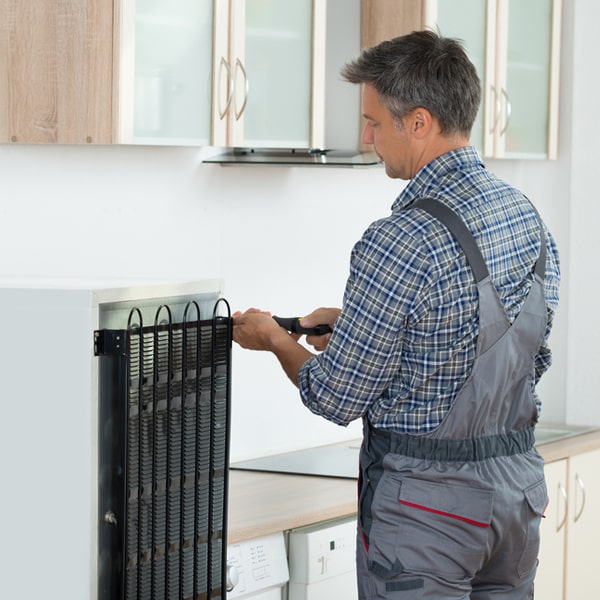 General Electric (GE) is an American brand of household appliances. The company was founded in the 1878 by the inventor Thomas Edison. In the 1892, it merged with the Thomson-Houston Electric Company, after which it got its modern name. Today, General Electric covers a multitude of industries and activities. The GE has also a unit of the production of household appliances (GE Appliances).
GE Freezer Troubleshooting and Problems
Is the freezer door ajar? An open door allows cool air to escape the freezer and warm air to enter. Check to ensure nothing is blocking the door from shutting completely.
Is the freezer being opened frequently? Constantly opening and closing the freezer door or keeping your freezer open for extended periods of time can introduce unnecessary moisture and humidity. You can help prevent this by keeping your freezer organized. A tidy freezer can help you access what you need faster, reducing the duration and number of times you need to open the freezer.
Is the door seal cracked or damaged? As its name implies, a freezer's door seal (also known as a gasket) seals the air in your freezer, keeping cold air in and warm air out. Inspect the seal for cracks by slowly moving your hand around the outside perimeter of the closed freezer door. If you feel cold air leaking out, the seal likely needs to be replaced.
Has food been cooled before storing? Placing hot foods in the freezer shortly after cooking can introduce humidity. Allow food to cool before storing and wipe any moisture that has accumulated on the outside of the container before placing it in the freezer.
Calling an expert technicians from Clean Appliances Repair is the smart choice to make. Not only we charge by the job instead of an hourly job, we provide an accurate quote before we begin any work. Our technicians have extensive experience in repairing all brands, including GE, Kenmore, Whirpool, and more! See the complete list of appliance brands we repair down below or read on for additional info. Call us to fix your appliance today.