Kenmore Refrigerator Repair Services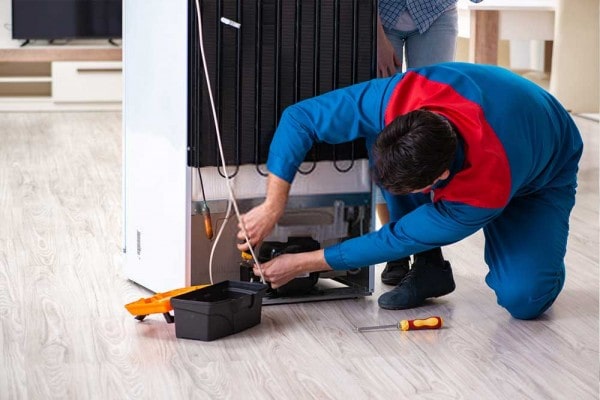 The brand Kenmore belongs to the chain store system Sears. This is a beautiful brand of household appliances from America. Refrigerators are also sold under this trademark. Below you will find Kenmore refrigerator troubleshooting table.
Kenmore Refrigerator Troubleshooting and Problems
Is your Kenmore refrigerator bottom-freezer model displaying an error code? If your Kenmore refrigerator is showing a fault code, we can help. New style Kenmore Elite refrigerators have built in diagnostic systems. If your refrigerator finds, sees, or detects a fault or error in the system, it will show an error or fault code. The error code will display where the usual numbers are on the display screen. When an error code is displayed, your Kenmore refrigerator is telling you a specific fault.
There are many different model numbers of Kenmore refrigerators (side-by-side, bottom-freezers, french doors) with digital displays so when you see an error code write down what is flashing or displaying. Don't pull the power from the fridge if it shows an error code. If you pull the power plug it will erase the fault code. NOTE: Most of the error codes below are for Kenmore 795 models.
Kenmore Refrigerator Experts
Our technicians have extensive experience in repairing all brand, including Kenmore, Amana, Bosch, and more! See the complete list of appliance brands we repair or read on for additional info. Call us to fix your appliance today.