Bosch Washer Repair Services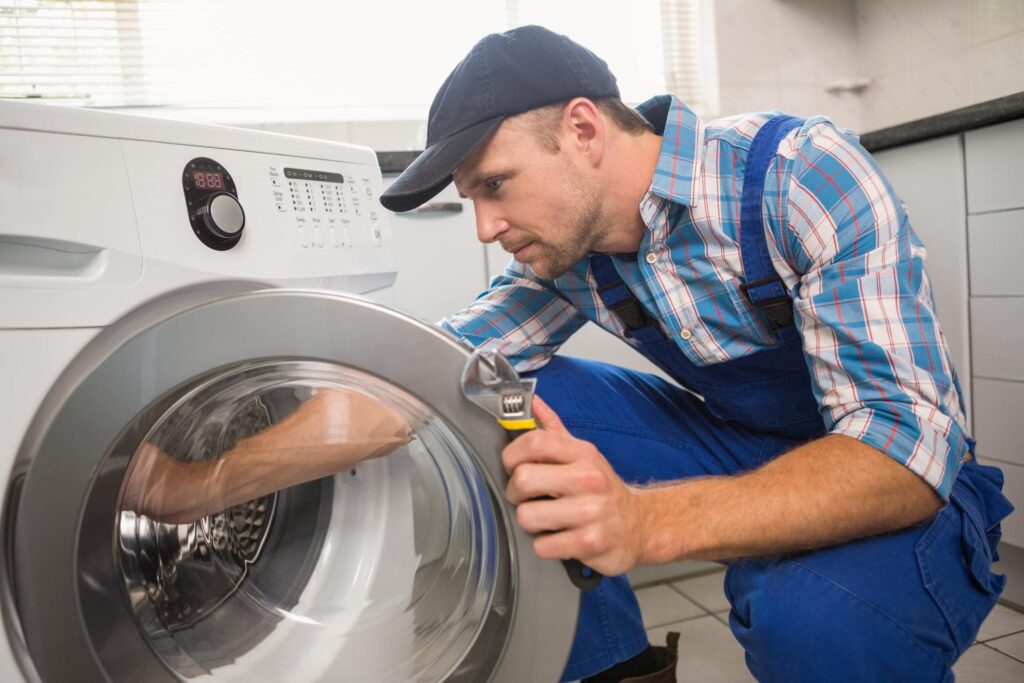 Bosch washing machines are attractive and worthy of customers' respect. Why? Due to their high quality and many innovative technologies introduced. Still, even the high-quality appliances are probable to fail some day.
Bosch Washer Troubleshooting and Problems
TYPICAL FAULTS OF BOSCH WASHING MACHINE
The washer won't heat the water during a washing cycle.
The washer won't drain.
The tub won't spin.
The drum makes some noise.
The washer won't get any water.
The motor won't run.
the controller is all right, the repair of a Bosch washing machine won't take a lot of effort. Otherwise, you need to replace the controller, and only a specialist can carry out it properly.
The system will show an error code (or make the indicators blink) to inform the user of a malfunction. Bosch washing machine usually display the following errors: F01, F16, F29, F31, F34, F36, F40, F61, F63, E02, E67, and others.
Calling an expert technicians from Clean Appliances Repair is the smart choice to make. Not only we charge by the job instead of an hourly job, we provide an accurate quote before we begin any work. Our technicians have extensive experience in repairing all brands, including GE, Kenmore, Whirpool, and more! See the complete list of appliance brands we repair down below or read on for additional info. Call us to fix your appliance today.