GE Washer Repair Services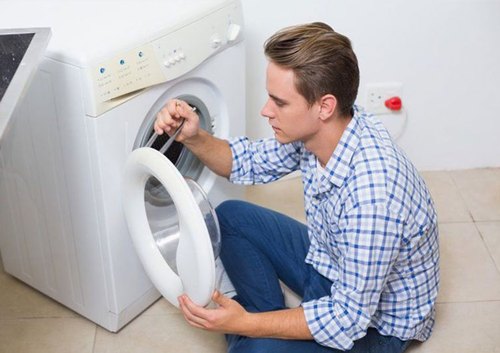 General Electric (GE) is an American brand of household appliances. The company was founded in the 1878 by the inventor Thomas Edison. In the 1892, it merged with the Thomson-Houston Electric Company, after which it got its modern name. Today, General Electric covers a multitude of industries and activities. The GE has also a unit of the production of household appliances (GE Appliances).
GE Washer Troubleshooting and Problems
Despite being convenient and reliable, GE washers are also prone to breaking and malfunctioning. If you experience some problems with your washing machine, you can call 202-993-7944 to schedule a same day repair with a Clean Appliance Repair technician in your area for a professional service and reasonable price that will be quoted to you before any work is done.

Troubleshooting
-Not draining
-The machine keeps filling up water even when it's off
-Leak inside or outside the washer
-Not spinning
-Not locking the door
-Not coming on
Calling an expert technicians from Clean Appliances Repair is the smart choice to make. Not only we charge by the job instead of an hourly job, we provide an accurate quote before we begin any work. Our technicians have extensive experience in repairing all brands, including GE, Kenmore, Whirpool, and more! See the complete list of appliance brands we repair down below or read on for additional info. Call us to fix your appliance today.
If you happen to have any error code you should mention it when you call for a technician.