JennAir Washer Repair Services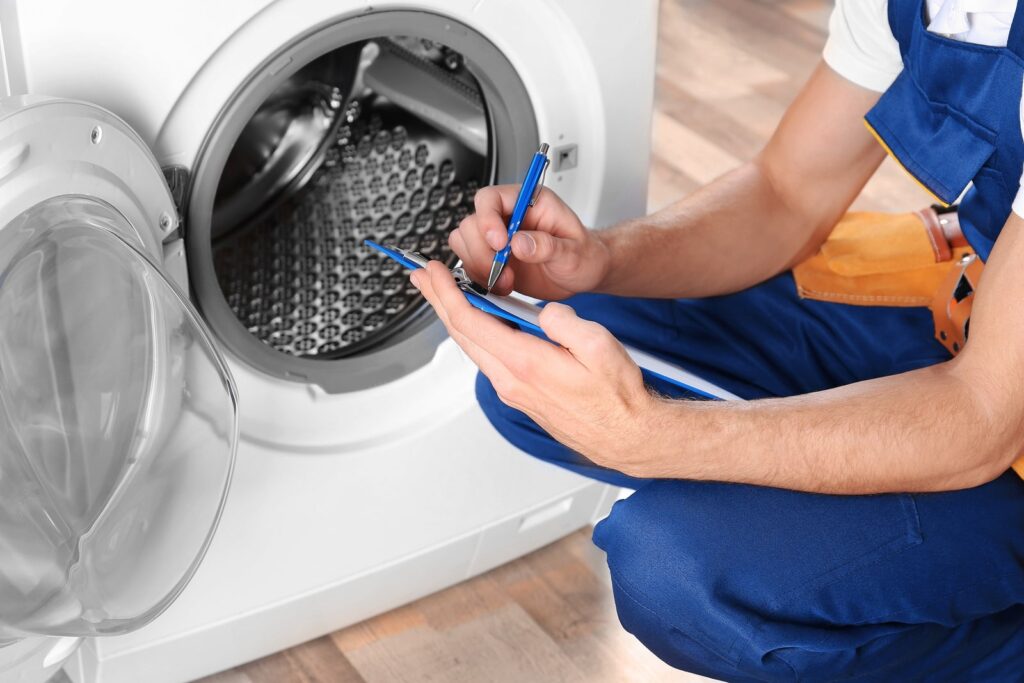 JennAir is a Benton Harbor, Michigan-based designer and manufacturer of household appliances and fixtures
JennAir Washer Troubleshooting and Problems
Washer Vibration
The possible causes of washer vibration included an unbalanced load of laundry, the washer may not be level, or the washer feet may not be locked or in contact with the floor.
Be sure the washer feet are in firm contact with the floor. Level or balance the washer and tighten the jam nuts so the legs and feet won't shift.
Check the floor for sagging. You may need to add a piece of plywood under your washer to keep it level.
Rearrange the load of laundry. Be sure to load the washer correctly to avoid shifting.
Leaking Water
Leaking water can happen due to simple issues or a major repair. Before you panic, the leak can happen because the washer is not level or loaded properly, the hoses are not attached tightly or the hose washers are worn or not inserted properly or drains are clogged.
Check the balance and make sure that the washer basket is not out of alignment causing water to splash out of the washer.
Check all hoses and tighten any connections. Be sure that hose washers are not cracked or broken and are seated properly in the hose.
Check water lines and faucets to ensure that they are not leaking.
Check to see that the washer is draining properly and that the drain hose is not clogged with lint, hair or a wayward sock.
Weird Noises
Clicking, gurgling or humming can be caused by objects caught in the washer, clogged drains or internal sensors.
The clicking may be objects caught in the washer drain. Always check and empty pockets before washing. Close zippers and snaps and remove any unattached belts or embellishments.
If you hear unusually loud gurgling as the washer drains, it may indicate that the washer drain line is partially clogged. Take measures to remove the obstructions before disaster occurs!
Calling an expert technicians from Clean Appliances Repair is the smart choice to make. Not only we charge by the job instead of an hourly job, we provide an accurate quote before we begin any work. Our technicians have extensive experience in repairing all brands, including GE, Kenmore, Whirpool, and more! See the complete list of appliance brands we repair down below or read on for additional info. Call us to fix your appliance today.